Gewinnt einen von zwanzig Google Play Gutscheinen à 15 €! - Win a Google Play voucher!
ConradConnect
Administrator
Posts: 78
admin
.
>> English version below <<
Google Pay unterstützt nun auch eure Einkäufe auf Conrad Connect! Weil das so nahtlos funktioniert, vergeben wir zur Feier des Tages zwanzig Google Play Gutscheine im Wert von je 15 €! Um an der Verlosung teilzunehmen, erstellt bis einschließlich 17.02.2019 ein öffentliches Projekt in Conrad Connect mit mindestens einem Google-Service (Aktor oder Sensor) und verlinkt es hier in den Kommentaren!
Für alle Newbies ein paar Hilfestellungen:
Teilnahmeschluss ist der 17. Februar 2019 um 23:59 Uhr. Zu den vollständigen Teilnahmebedingungen und Datenschutzbestimmungen.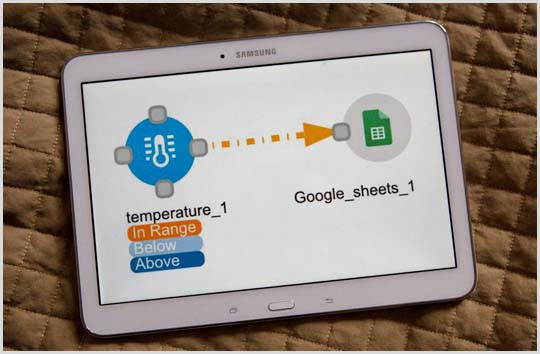 Google Pay now supports your Conrad Connect purchases! We celebrate this milestone giving away twenty Google Play vouchers (each worth 15 €)! In order to enter the raffle, you need to create a published Conrad Connect project with at least one Google sensor or actuator and then link the project here in the comments.
Just a few hints if you are new here:
Creating a simple temperature archive with Google Sheets (step-by-step in two minutes, no hardware required)
Publishing a project is easy
Search for other projects using Google services
Entry Deadline is February 17th, 2019, 11:59 pm. Find the Competition Terms and Privacy Policy here.